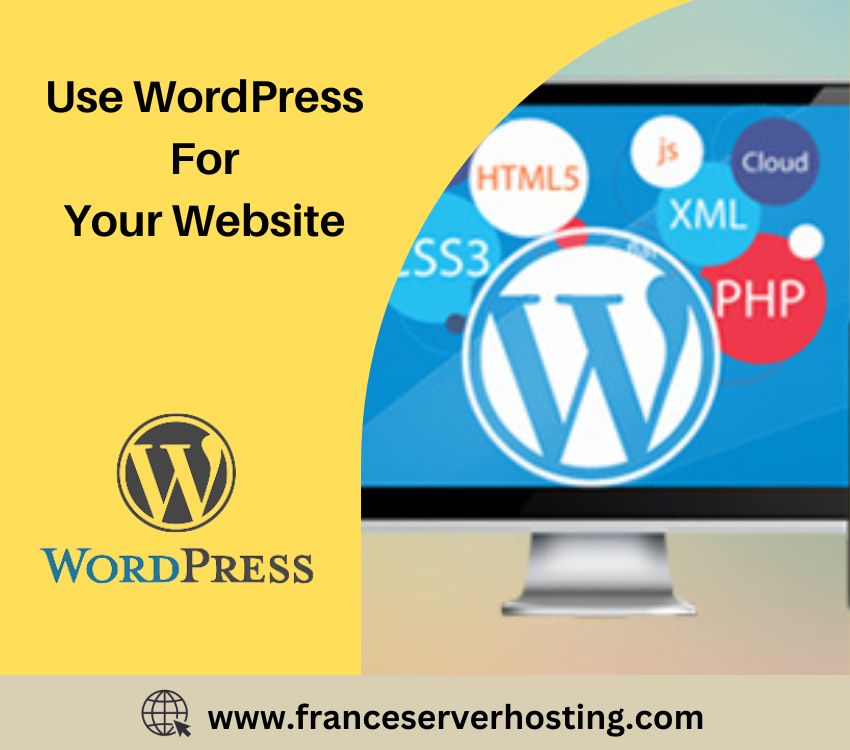 Building and developing websites requires a solid platform that can stand the test of time and evolve with your company. While there is no shortage of website creation tools, WordPress stands out because of its many valuable features and functionalities. Considering its dominance in the industry, WordPress looks like a no-brainer. Even if you're already persuaded that WordPress is the most excellent option for you, we've listed ten more reasons why you should use it for your site.
Becomes the Industry Standard for CMS
WordPress is unlike any other content management system (CMS). There are reportedly 1.7 billion websites online, with WordPress active, in 42 percent. Even more surprising is the fact that of all the websites that employ content management systems, over 60% do so with WordPress. The next three in line, Joomla, Drupal, and Magento, have a total of 14 percent of the market. This demonstrates how trustworthy WordPress is as a CMS and website creation tool.
Simple to use and manage
Before it became the content management system (CMS) behemoth it is today, WordPress was straightforward blogging software for casual bloggers who lacked technical expertise. Therefore, it's easy to learn and use the UI. The platform's ease of use and management has been protected by adding new features and functionalities. You can make significant changes to a site's appearance without learning a lot of code. Adding new features or expanding your site's functionality is simple with the available plugins and themes.
A secure and safe platform
A common misconception is that since WordPress is an open-source content management system, it is easy to hack. As the most widely used content management system (CMS), it is no surprise that hackers frequently target WordPress. A dedicated group of developers, security professionals, researchers, and contributors keep the WordPress platform safe and secure. When it comes to keeping users safe, WordPress prioritizes both implementing the latest security measures and researching and developing new technologies. It finds flaws and distributes updates to correct them.
Regarding your site's safety, the WordPress security team cannot be held accountable for the plugins or themes you choose to use. It is the responsibility of the creators of each plugin and theme to release updates. If you purchase a plugin or theme, it probably comes with a support staff that updates it regularly. Downloading themes or plugins from trusted developers might reduce the risks.
Mobile-Friendly
A mobile-friendly website is crucial now more than ever, as more people use their smartphones to access the internet, interact on social media, view videos, and shop online. If your site is built on WordPress, you won't have to make any significant changes to make it mobile-friendly. WordPress's theme library is stacked with responsive options, ensuring that even mobile users will enjoy browsing your site. It's also worth noting that Google favors mobile-friendly websites in their rankings.
SEO-Friendly
Effective SEO is more likely to materialize while using WordPress. This is because WordPress's CMS system greatly facilitates speeding by search engine spiders. You can improve your site with the assistance of in-built tools and SEO plugins, making it much simpler to adhere to SEO best practices and satisfy technical SEO standards. Sites optimized for search engines typically receive a higher page rank and hence more organic traffic.
Strong backing from a variety of quarters
Because it is the most widely used platform and open source, a wealth of documentation, instructions, and other helpful tools is available. There is a wealth of information available on the WordPress support website, including how to install and manage WordPress, as well as how to make changes to the theme and plugins, as well as how to keep your site secure and protected from malicious attacks. If you still have questions after reading the help page, ask the WordPress community directly on the WordPress Support Forums.
Not simply another blog
WordPress's strength lies in its adaptability; you may make your site as intricate or straightforward as you like. If you want to start a blog, WordPress is an excellent choice. WordPress's primary purpose is to disseminate written works like weblog posts and articles. Widgets, plugins, and other external programs can be used to extend their capabilities. Therefore, if you already have a website for your company, you can enhance it with e-commerce features and connect it to social media.
Despite its name, WordPress can be used for much more than just blogging. Its content management system's robust features and capabilities make it possible to change an essential website into a commercial website, news portal, or online store, among other things.
Having no ties to a specific hosting service
If you want to use WordPress, you'll need to self-host your site, which means you'll need a web host that offers both fast page loads and a high level of reliability. However, there is always a chance that you'll sign on with a web host that needs to meet your expectations. Because WordPress is supported by such a large percentage of web hosts, migrating to a more reliable service should be a breeze. With WordPress, switching to a new host is a breeze.
Multi-user capability
WordPress supports a wide variety of user roles, with "Administrator" being the most influential. Website administrators can give authors, editors, contributors, and content creators varying degrees of access to the content management system (CMS) by designating specific roles for each user. Each of these functions may be granted a unique set of permissions. Examples include authors publishing their work and editors accepting or rejecting contributions from authors. Thanks to WordPress's multi-user functionality, subscribers may view and update their profiles and comment on any post. They have restricted privileges, but the administrator can expand or restrict these based on need.