Managed VPS Server
Having the best server is not enough: Managed VPS Server offers professional solutions to complement its hosting services.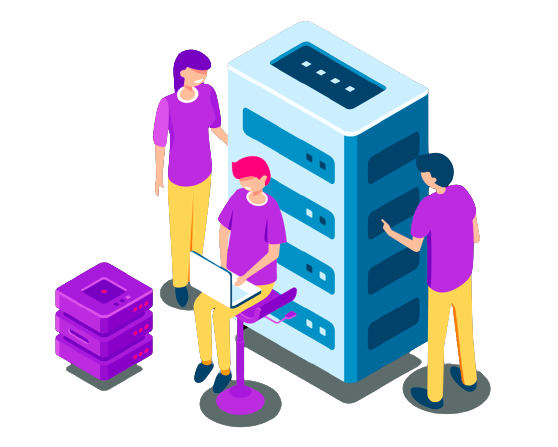 Fully Managed VPS Server Hosting
The fully managed VPS server hosting services based in Germany have long been the most preferred form of web hosting service in Germany, which has helped the country successfully build its industry with greater efficiency and productivity. In addition to the many advantages of hosting VPS servers, including a solid processor architecture, higher speed of RAM, and dedicated hard disk space, VPS server hosting offers the possibility of providing apparently unlimited bandwidth compared to other services of hosting.
Have a Look at our Cheap Plans
Name
OS
Core
RAM
Harddisk
Bandwidth
IP
DC Location
Monthly Price
Germany VPS Custom
1
1 GB
30 GB SSD
1 TB
1
Frankfurt, Germany
$9.00
Germany VPS X
1
1 GB
30 GB SSD
1 TB
1
Frankfurt, Germany
$9.00
Germany VPS Y
2
2 GB
60 GB SSD
2 TB
1
Frankfurt, Germany
$17.00
Germany VPS Z
4
4 GB
120 GB SSD
4 TB
1
Frankfurt, Germany
$33.00
Higher Speed Bandwidth
The company that offers Managed VPS Hosting Germany offers bandwidth options from 1000 GB to 2000 GB. You will see that the specifications are practically unlimited, as well as a wide range of other specifications that make it more powerful and specified. The company also offer multiple Control panel, Operating Systems, and nearby data center locations.
Now, remember that bandwidth is the basic specification that facilitates data transfer on the web. The higher the bandwidth, the better the performance and the more bandwidth. Bandwidth is generally related to the connection speed of the machine. This connection speed is measured in megabits per second. The German server hosting company VPS offers various rental packages with higher bandwidths from 10 Mbps to 1000 Mbps. However, observing the practical implementation of this bandwidth. In general, each user's demand to improve uptime and bandwidth is never used until the last bit. Therefore, a bandwidth of 2000 GB provided by a fully managed VPS hosting company in Germany will be a virtually unlimited resource.
Frequently Asked
Questions